House Weaver
[[File: |210px|]]

Lore Details:

Warp:
/warp weaver
Location:
Iron Islands
House:
Weaver
Type:
Tower

Construction Details:

Started:
December 2013
Project Lead:
Lyliana
Project Type:
Solo
Project Status:
Completed
House Weaver is a minor house on The Iron Islands. Although its location is unknown, we have placed it on the western shore of Harlaw. Because of their name, House Weaver has sheep and goat pastures, fields of flax, and has workshops dedicated to weaving and clothesmaking.
Features
Weaver Keep, a small rundown keep.
Weaver Workshops, are near the keep and also in the village near the shore.
Warrior Wench, a longship, one of the few facts known about House Weaver.
Construction
House Weaver was built by Lyliana in Fall 2013. (See Forum )
Inspiration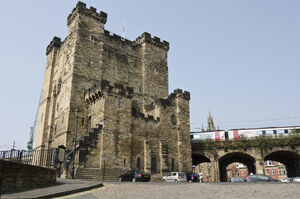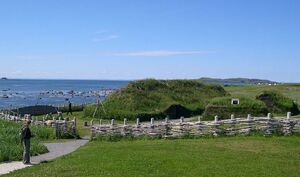 The keep was inspired by the Castle in Newcastle upon Tyne, England and the village is modeled after L'Anse aux Meadows, one of the oldest Viking settlements in Newfounland, Canada. (See
Forum
)
Ad blocker interference detected!
Wikia is a free-to-use site that makes money from advertising. We have a modified experience for viewers using ad blockers

Wikia is not accessible if you've made further modifications. Remove the custom ad blocker rule(s) and the page will load as expected.